Discover the Secret to a Healthier Life and Delicious Cuisine: The Power of Daisies
Introduction
From the cheerful wildflowers that grace fields and meadows with vibrant hues, to their hidden health benefits and versatile taste, daisies are truly a hidden gem just waiting to be uncovered. In this comprehensive guide, we will delve into the appearance, foraging, health benefits, nutrition value, preservation tips, and delicious recipes of these fascinating flowers.
Appearance and Foraging
Recognizable by their bright yellow centers and pristine white petals, daisies can be found growing in fields, meadows, and along roadsides all around the world. For the best quality, search for areas that have not been treated with pesticides and pick the daisies on a sunny day, once the morning dew has evaporated.
The Benefits of Daisies for health
The flowers and leaves of daisies boast compounds with anti-inflammatory and pain-relieving properties, making them a natural remedy for various health conditions. Furthermore, daisies possess antimicrobial properties that can help treat skin conditions such as eczema and acne.
The benefits of daisies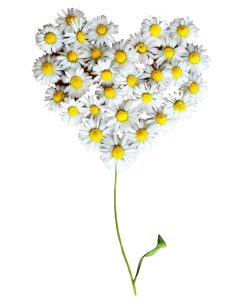 Nutrition Value
While they may not be a significant source of nutrition, daisies still provide small amounts of vitamins and minerals, including vitamin C and iron.
Preserving Daisies
To ensure optimal preservation, pick the daisies on a sunny day and immediately place them in cool water. Store them in a cool, dark place until ready to use. To dry them, gather the daisies into bunches and hang them upside down in a dry and well-ventilated area.
Daisy Recipes
Get creative in the kitchen with these delicious recipes that showcase the versatility of daisies:
Toss fresh daisy petals with your favorite greens and dressing to create a simple and refreshing salad. The daisy petals add a mild, slightly bitter flavor and a burst of color.
Blend fresh daisy leaves and petals with basil, garlic, salt, and nuts to make a flavorful pesto. Use it as a spread, toss it with pasta, or slather it on toast.
Daisy and Cheese Frittata
In a bowl, whisk together eggs, milk, salt, pepper, fresh daisy petals, and cheese. Pour the mixture into a hot, greased skillet and cook until set, then transfer to the oven and bake. Serve with fresh fruit or a salad.
Simmer daisy petals, water, and sugar until the mixture reduces by half. Strain and store in an airtight container in the refrigerator. Perfect for drizzling over pancakes, waffles, or ice cream.
Conclusion
Daisies are more than just pretty faces. They offer a multitude of health benefits and can be utilized in a variety of delicious recipes. So, next time you're out for a stroll, keep an eye out for these versatile wildflowers and bring a touch of the meadow into your kitchen. The benefits of daisies
Embark on a culinary journey that fuses health and happiness with the secret to a healthier life and delightful cuisine – the power of daisies!
With daisies, you'll be able to transform simple meals into a symphony of flavors and add a touch of natural splendor to your life, so why not take a chance and uncover the secret to a healthier and more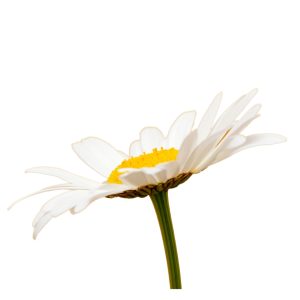 delicious cuisine today?
Shall we embark on a journey of discovery to uncover the rich knowledge of spring herbs and their versatile uses? Find out more information in the article here.
Enhance your learning experience by watching this informative YouTube video and discovering the art of crafting a soothing daisy balm.