How to identify someone who dislikes you? – Understanding the underline motivation of any person is not easy. Anyone can show you a lot of love from above and make you feel like he cares for you, but from inside the same person hates you more than your enemies and gets jealous of your every achievement.
For this reason, to identify such people, it is important to know the psychology behind their disliking behaviour.
Therefore in this article, we will talk about how to identify someone who dislikes you? will also discuss many signs of such people who dislike you but hide this truth.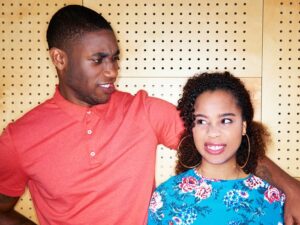 Image credit – businessinsider.com
6 Signs someone dislike you
1. Ignoring your problems
Because a good friend, partner or any person who cares for you, whenever you tell him your problems, he listens to your problems in a way and after that tries to help you.
Whereas a person who dislikes you secretly, as soon as you tell them about your problems to him, he starts discussing his problem by showing your problem as small and starts showing that it is more important to attend to his problem. Is. Such a person will never work for you.
So avoid such useless individuals who don't understand your problems as their problems.
2. Those who dislike you make false promises to you.
The depth and seriousness of a relationship can be measured very easily by the fact that a person keeps on breaking his promises and his words and his actions do not match.
Many times when a person is with you for some compulsion or to get his meaning, then he has to act from above that he supports you and you can like him. Because if he says directly on your face that he dislikes you, then all his work will be spoiled.
That's why he just keeps avoiding you by making false promises and keeps you hanging in the middle.
✓ How to test your emotional maturity?
3. Distance body language and expressions
Changes in people's bodies and their expressions can very easily tell us what they think about us. Because these signals are unconscious and even without wanting, every person is revealing his mind through his body in front of everyone.
As an example, whoever doesn't like you that much,
His body language will be closed.
His body will be in the position he wants to move away from you.
Their arms will be crossed for a long time.
His smile will simply move the muscles of his mouth.
Instead of keeping in touch with you and giving you full attention, he may be looking down and down here and there.
✓ How to deal with social anxiety?
4. Always making it feel like you are wrong.
If a person jokingly makes you feel down or always makes some mistake in your words so that you get demotivated, then it means that that person does not care about you as much as you think.
Because normally if any of our good friends, relatives or partner says something wrong, then we responsibly tell them many times and many times let them keep their point even if they are wrong so that the person in front does not get dismayed. By speaking
So if a person shows that he is always right and you are always wrong, then he probably dislikes you and you should not interact with him that much.
✓ interesting facts about dreams
5. Your intuition tells you that the person dislikes you.
Because if after listening to these things, if the image of a person has come in you and you always have the same voice that that person does not like you, then the chances of this thing being right are very high.
Before we are aware of anything, our unconscious mind is already looking at a bigger picture and guiding us in the form of our intubation, dreams or gut feeling.
So if you have a very strong negative feeling towards a person, instead of ignoring or suppressing them, question those feelings and notice the behaviour of that person closely.
✓ How to become a better person?
6. Talking at the surface level and hiding your truth.
Because the person who does not like you, his goal is never to share his secret with you or understand your deep things.
Even if you tell them this deep thing about yourself a secret, they still start talking very superficial and shallow instead of respecting it or maintaining the depth of the conversation. Such a person is neither interested in knowing about you nor in telling you about himself.
So if you are trying to go to a deeper level in your conversations so that your bond can also be cured, but this thing is not coming from the front, then maybe that person neither trusts you nor likes you.
This article how to identify someone who dislikes you is important because Its very dengerous to have a person who dislikes you so identify them and move on.
✓ How to learn to love yourself?
So, friends, this was our article, how to identify someone who dislikes you? we hope you have liked this article, if you have liked it, then definitely tell us by commenting below and do not forget to follow our social media pages.