We consider people older than us to be more mentally or emotionally mature. Because on average every person learns something from his life experience and understands his life and this world better than he has won. However emotional maturity or even psychological maturity has no relation to our age because this type of maturity is not just like the experience of life but also from our childhood experience, which has led to a 10-year-old child at times can be more emotional and mentally matured than 30 years old man.
Emotional maturity means acting properly in your environment, knowing the motive behind people's actions, keeping empathy for others and always improving yourself.
So in this article, we will discuss 20 such signs that can tell us whether we have the emotional maturity or not.
1. Personal growth is very important for you.
Because any human being who is emotionally mature knows how much consistent improvement can develop our personality. Because our personality is not just like a solid but it's flexible like rubber. That is if we improve ourselves If we try, we will be able to use the hidden potential that never comes out.
How to stay motivated all the time?
2. You have created a personal boundary between yourself and others.
That is, you understand what is your physical emotional and mental limit, because of which no one can take advantage of you by manipulating you. Being a boundary means that we know what we have to say yes, what kind of things we people do can share with, how much time do we have to give to others or when do we just have to prioritise ourselves.
How to spot micro expressions?
3. To admit your mistakes is a sign of emotional maturity.
To consider yourself perfect or never to admit your mistakes is a sign of immaturity. Because to improve any of our skills, we have to deal with the first failure. Even Swiss psychologist Carl Jung believed the same-
"The fool is the precursor to the saviour"
That is, any hero has to become a fool before becoming a hero so that he can learn from his mistakes and accept his imperfections.
Psychological facts about dreams
4. You think before you say anything.
Acting randomly in any situation always leads to bad results and whenever we do this then we are giving others a single how many insecure we are from inside. There is no control over our speech and we are in a reactive state rather than being in a responsive state.
5. You understand time well and take it too seriously.
Understanding time means remembering that we will be killed one day. This understanding does not just make us more productive but also makes us the towards polite and loving of others and it is a sign of emotional maturity.
6. You have no problem being alone.
We are always explained that we should socialise and build good relationships. But nobody tells us that we should also be alone to know ourselves. Psychological research suggests that sometimes our self-awareness increases with our being with you, we are more kind, our creativity and productivity increase and we become happier.
7. You can withstand the critics of people.
Every human having emotional maturity knows that a healthy level of criticism can tell us about our habits or shortcomings that we were not already aware them. That is, listening to the negative comments of your haters and making them appear can be beneficial for us.
The power of silence – why silent people are successful?
8. You understand that no human being is good or bad.
That is, no matter who is hating us or he is admiring us, both of these things are based on his abridging and his personal experience. Because of which the emotional mature get the sense that any human being is good or bad can be made. By learning him from good or evil in childhood. In the environment in which children are exposed, the same emotions as child sponges observe threats or still behaviour. This understanding is very important in making our relationships strong.
9. If you're patient it is a sign of emotional maturity
It is very important to have patience and realistic expectations in today's time. Because we get a lot of obstacles in the way of attaining any kind of success in life, due to which if we do not have patience in this process then we will fail again and again.
The psychology behind clothes? Why clothes matter?
10. You care for your health.
Whether it is about mental health or physical or emotional health, real emotional maturity means keeping these tools sharp. For most people, health means exercising, because only one walkout can improve our body mind and mood. But for many people, just exercising is not enough to improve their emotions or mental clarity, and such cases have meditation and a custom diet best option.
6 Psychological signs she likes you
11. You do not run away from your responsibilities.
Clinical psychologist Jordan Peterson believes that we take as many responsibilities as we can in our lives, our life becomes as much as the meaning is full. This idea is perfect because those who avoid responsibilities are either nihilistic or delusional. Only then a mature person tries to take as much responsibility as possible.
12. You don't mind what other people think about you.
The role of haters in our life is very important. If you are not entitled to it, you either do not mean much success or you do not know. That is, people who spread the negativity about us, are also the text of this game because positivity cannot exist without negativity. The sooner we accept this fact, the sooner we move towards emotional maturity.
5 brain hacks techniques to learn anything
13. You stay stable and strong even in difficult situations.
It is a fact that life is always changing because it is its nature and adapting to this change is not the only thing of every human being, but those who can do it would become a white strong and voice along with time.
14. You can commit.
When we grow mentally and emotionally, we understand that to field flowers we need to increase our depth, not the number of relationships. However, nowadays hookup culture is the new trend for most youngsters that makes this point proof of how immature are about our generation relationship.
15. You can forgive those who harmed you.
That is, giving is a great sign of emotional maturity and it is considered quite wise. Because sensible people understand that when we keep resetting or angry for someone in our mind, then that emotional energy will start giving us negative effects is. Meaning even after we convince the person who hurt us, we do not understand what we were for? By forgiving them we can reduce our emotional baggage.
16. Even after understanding the suffering of life, you keep a sense of humour.
This is one of the most important signs of emotional maturity because if we are tired of the burden of difficulties in our short life, we will not be able to fully explore our ecstasy. That is, as much as necessary life serious take, It is equally important to laugh at him.
17. You have healed the traumas of your childhood.
Now you avoid the automatic reactions associated with your traumatic experience. This sign of emotional maturity makes us think about whether we too can overcome the bad experience of our childhood or still make us angry at many random things. It gives, rolls or pushes us like darkness. The most common symptoms of unhealed traumas are hopelessness, shame, guilt, mood swings, social withdrawal, anger, disabled or feel disconnected.
10 interesting facts about IQ you will be surprised.
18. You are less speaking and more listening.
Because by coming to a point we get the sense that by speaking anything we can just express our views and whatever we know and can convey to others. But when we are just listening, we can learn something new.
19. You can hear the opinion of others, without judging them.
This sign can also be a kind of skill that can be developed with practice. Because many times we also know what makes us angry about others, But at that moment we forget this and lose control over our feeling. But after developing emotional maturity, we can talk to anyone by staying simple calm. Then why not their views are the opposite of our views.
20. You have understood the purpose of your life.
This sign is finally because it is of the highest importance and all the signs come to it by twisting it. To understand the purpose of our life means to know the work that we have come into this world to accomplish.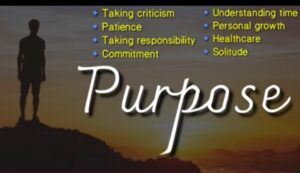 So, friends, these were 20 signs of emotional maturity with the help of which we can know and we can do our emotional maturity test. Whether you are an emotional match or not or how many signs meet your personality, we must comment and tell us.
FAQ about emotional maturity
1. what is emotional maturity?
Emotional maturity means acting properly in your environment, knowing the motive behind people's actions, keeping empathy for others and always improving yourself.
2. How to test emotional maturity?
You can check the 20 signs given in this article, whether it is you or not. if you have not so improved these qualities.
3. What affects emotional maturity?
Having emotional maturity in us means that we can understand our social environment better, react to it well and we can reach our true potential.