Swami Vivekananda was a Hindu saint and a spiritual teacher who contributed immensely in making teachings like Veda and yoga popular in the west. Where Hinduism was earlier confined to India only, due to the teachings of Swami Vivekananda, it became a world religion on sight.
Vivekananda had a very deep understanding of science and our spiritual nature and the knowledge of both the fields coexisted in his teachings.
So in this article, we will discuss the most important and powerful teachings of Swami Vivekananda and try to understand how his mind worked. So let's start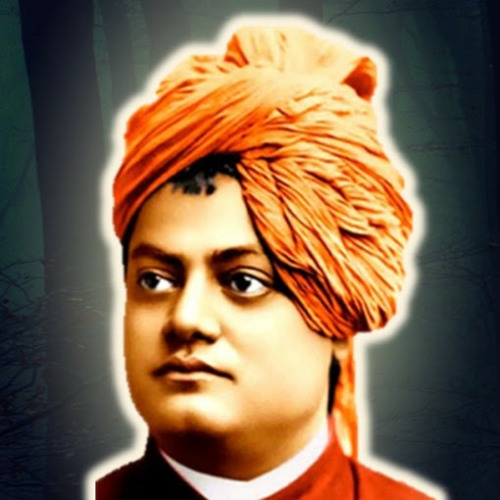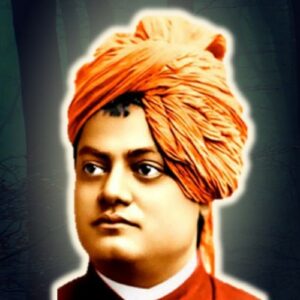 Image credit – SoundCloud.com
10 Best teachings of Swami Vivekananda.
1. Grow from Inside Out.
Swami Vivekananda says that you have to grow from inside yourself first, your external growth will happen automatically.- Teachings of Swami Vivekananda
No one can teach you how to be spiritual. You don't have any other teacher except your soul. That is, every external knowledge like books, stories or teachers can just give you a hint and point you and tell you which side you want to look and walk, but you are the only one who decides this journey.
Reading every new book in the market, consuming something or the other on the internet all day, this habit of most people reflects their hunger for real knowledge.
Everyone is hungry for the highest knowledge. But until he learns to look within himself, he will wander all over the world to find what he gets when he remains calm and still. Therefore, consider this inside as just a hint because the real truth is that which is not spoken, it is only understood and felt.
How to spot micro expressions?
2. Always be humble.
Once when Swami Vivekananda was just talking to his friend in England, he noticed that his friend was making a mistake while using the English language and he told this thing to his friend too. But to his friend this the talk did not go well and he angrily replied that English is my mother tongue, how can I be wrong? Swami Vivekananda calmly told his friend that you have remembered listening to that language but I have learned it.
Hearing this reply, his friends were also stunned and this thing happens with us too often that we also get angry on small things of others, especially when they interrupt us for something.
Instead, we should always remain calm and humble no matter how much someone tries to offend us.
How to stay motivated all the time?
3. Reject everything that makes your weak
Anything that makes you physically, intellectually or spiritually weak, reject it as poison.

Teachings of Swami Vivekanand
No one likes to be weak, but weakness is the destiny of those who do not want to come out of their comfort zone or do not want to face that truth.
The financial model of most large organisations these days is such that they make us addicted to their product and do not want to give anything other than a cheap pleasure in return for our attention.
Every social media app, dating app, food item, toxic idea or news are designed to make us weak or obedient because weak people never raise their voice or protect their loved ones.
So ask yourself whether whatever you are eating, listening, reading or the way you are living, is making you strong or weak.
8 Interesting Psychological facts about dreams.
4. Compassion and kindness show Your spiritual Growth.
When Swami Vivekananda went to his mother to seek blessings before leaving the country, her mother asked her for a knife to test her. After that his mother said, now you can go. She just wanted to see how Vivekananda holds the knife because normally we hold the knife and point its pointed end towards the other. But Vivekananda himself grabbed the edge part and made the wooden part towards his mother so that even if he got hurt, he would not feel his mother.
This convinced his mother that her son had grown so spiritual that he did not care about the good or bad that happened to himself, but he was always kind and caring for others.
This is because as long as the scope of a person's thinking and experience is limited, then he only cares about himself. But as our conscious awareness increases, then we start to understand that every other human being is a reflection of us.
If we are protecting ourselves by hurting others, then we are hurting ourselves. Therefore, always consider the interview with each person and a part of yourself even more than that.
How to stay in the present moment?
5. Do one thing at a time – Teachings of Swami Vivekananda.
Do only one thing at a time and while doing it, put your whole soul in it and forget everything else.

Teachings of Swami Vivekanand
This inside has been talked about in many of the scriptures that if we want to achieve something with our true heart, then we have to change our mental, physical, emotional and spiritual energy in one direction.
If you are confused about your own goals and you do not know which of your goals? you should give the highest priority, then your body will pull you in one direction and your emotions in the other direction.
6. Ask and want nothing in return.
Vivekananda says that never ask for anything back or wish for the results, give what you have to give and it will come to you itself but don't worry about it now. Teachings of Swami Vivekananda
That is if you have grown to such a level that you have started helping others, then whenever you are helping someone, do not ask or expect anything in return from them. All you have to do is sow the seeds of good karma and move forward, after a while when your karma is ripe. You will automatically be appreciated for your hard work and your kindness.
5 habits of happy people forget happiness.
7. Love yourself to love others.
If I love myself despite my many shortcomings, then how can I hate someone else for a few flaws.

Teachings of Swami Vivekanand
That is, every person who speaks badly to others and blaming others is so rude to others because he does not like himself.
Our psychology works similarly. If we don't like something about ourselves, we tend to look for it in the outside world and project our insecurities outwardly. So first of all learn to love and accept yourself.
How to learn to love yourself?
8. Never be afraid – Teachings of Swami Vivekananda.
Swami Vivekananda used to say that the real truth of this existence is that you should not live here without fear, do not be afraid thinking about what will happen to you or what you will have to endure. Do not depend on anyone and keep yourself free from all attachments.
The more you get attached to things, people or you believe, the more fear will arise in you about what would happen if all these things got out of your hands. So make courage your companion and learn to live life freely.
How to identify a Fake friend? 9 easy steps.
9. Love Is expansion hate is construction.
Vivekananda says in his popular teachings that every kind of love will increase your boundaries and your range of thinking, but every kind of Selfishness will reduce you and your thinking.
That's why love is the only law of life, he who loves, lives and he who becomes selfish lives by death. So love just to be loved just as you breathe to be alive.
This is the reason why it is often said that power is in unity because a single human being has only one kind of opinion, beliefs, will power or only one story to study.
But when many people get together, then the capacity of a person increases manifold and helping each other, humans go so far as they cannot grow when they are alone.
Vivekananda tells a simple rule that while taking any decision, ask whether it is selfish or selfless, you can build your entire mortality on this question that whatever will please only you, it is wrong and that which will make you happy. That will give happiness to your family and the whole community, that is right.
10 best teachings of Sadhguru.
10. You are the soul.
Swami Vivekananda lays great emphasis on the fact that we are not the soul but we are the soul, our body is just a metal borrowed from this earth and we are not our thoughts because our every thought is based on the information that goes inside us. Comes. As soon as we start consuming different information, in the same way, our thoughts also start changing, so if we are not our body and we are not our thought, then what are we? Vivekananda says that you are the soul which is always free and always happy. Dig deep into this and you can be free from all kinds of bondage in a minute.
This understanding begins on a psychological and philosophical basis and ends with your spiritual nature. So don't limit your scope and meditate on this inside given by Vivekananda.
So friends, this was the article about 10 best teachings of Swami Vivekananda hope you liked it, if you liked it, then definitely tell us by commenting below and follow our social media pages.